Take your retail commercial real estate career to new heights with the re-emerging Tampa Bay Retail Alliance (TBRA).
As a leading organization dedicated to the growth and success of professionals in the industry, TBRA offers an unparalleled opportunity for business development and networking.
TBRA invites you to join a network of accomplished individuals, including accountants, appraisers, architects, attorneys, commercial bankers, brokers, consultants, developers, engineers, investors, mortgage bankers and brokers, owners, and property managers.
A portion of the memberships and sponsorship funds support small business grants for local entrepreneurs specializing in the retail commercial community.
Join the re-emerging TBRA today and start realizing the full potential of your retail commercial real estate career!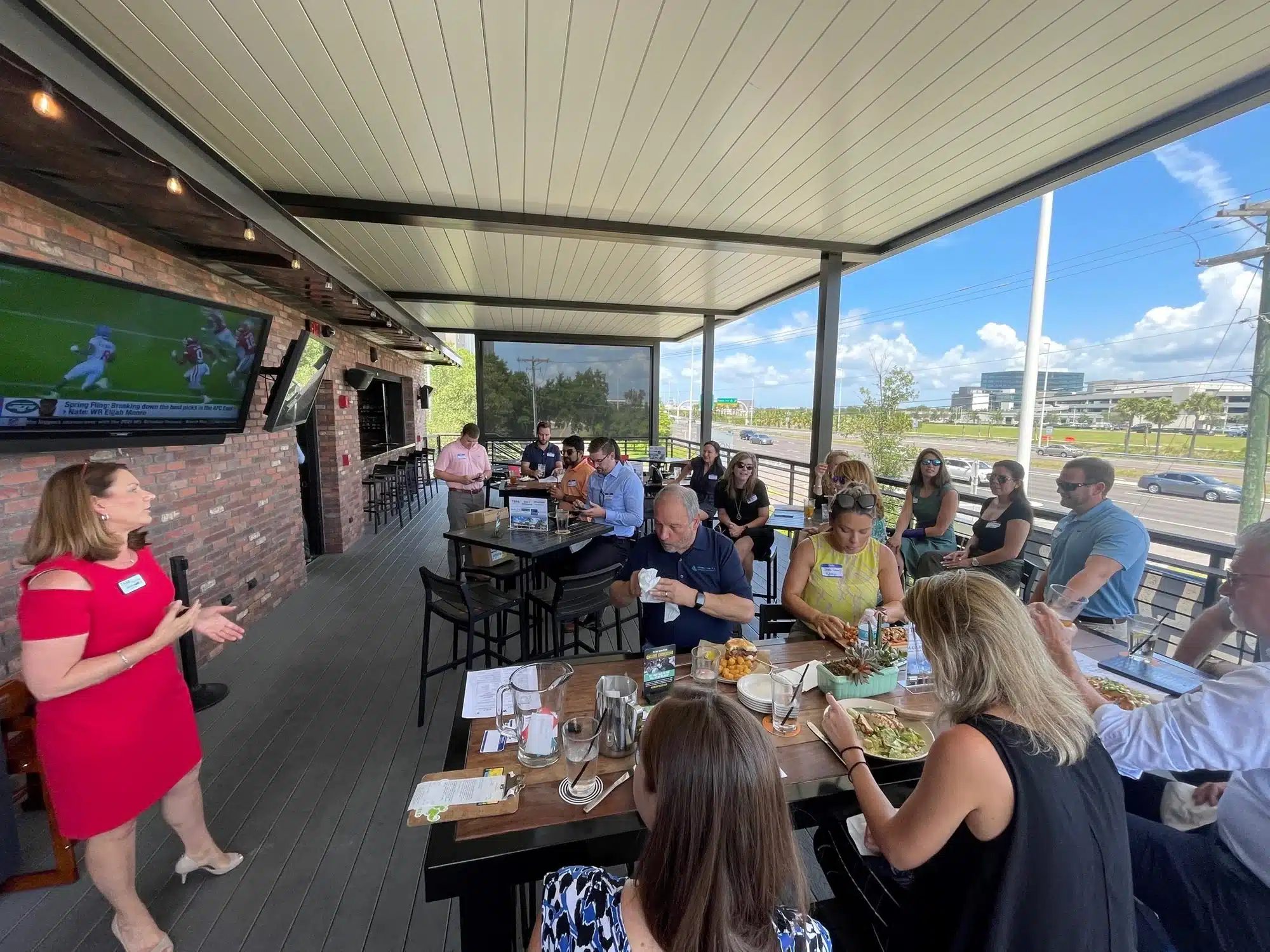 Here are just a few of the benefits of becoming a member:
Exclusive access to events and opportunities for professional growth
Reduced registration fees
A platform to showcase your expertise and skills
Inclusion to "Members Only" events
Access to the Membership Directory
Collaborate with like-minded individuals on industry projects and initiatives
Access to a wealth of knowledge and resources through our online platform
Discounts on

TBRA exclusive events, courses, and conferences
2023 Inaugural Membership Rates
Young Professional
35 and under
Single Membership
Invididual
Dual Membership
2 Members (same company)
Team Membership
Up to 4 Members (same company)
$50 each additional person
Note: This is a local coaching and networking group for commercial real estate brokers that shows how you can build a commercial real estate business in many different ways. Not everyone will get the same results as others. The results achieved will come down to each person's focus, knowledge, skills, commitment, and actions; we do not provide any guarantees on results. Improvement is a personal journey. Your country, and the local property laws will have an impact on what you do in commercial real estate.